MAKE A STRONG POINT IN YOUR COMPANY'S BRAND POSITIONING STATEMENT FOR UNDENIABLE APPEAL WITH POTENTIAL CUSTOMERS.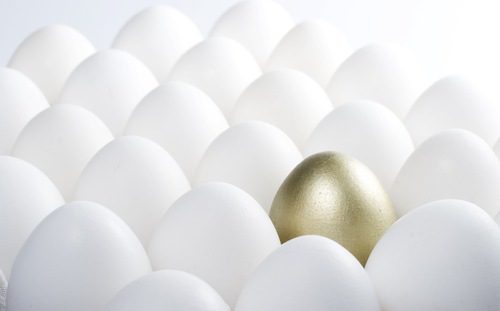 Be what's missing in the minds of customers
Positioning in brand marketing was recognized by Ries and Trout's book, which was filling an open position in the minds of customers. This open position is how you define and distinguish your company's brand business in the marketplace to compete. The key is making your brand positioning count in the minds of potential customers.
Inspire what your brand stands for
So how does brand positioning work? Positioning is determining the essence and benefits of what your brand's quality and experience represents to customers. This is an important criterion because this is essentially why they are inspired to "buy you" and believe in that decision. It is at that decisive point of the sale you have convinced them that you have the goods over others.
Make an undeniable statement
How do you position your brand? You distill in a statement what your brand offering's position is for customers that they cannot deny as an option over others. You stand behind it in everything you do for the brand. This establishes who you are to customers and how they "get it" when they think rationally or emotionally about buying your brand. It has a message that connects with and reinforces a need that matters in their life.
The following are some steps to be taken in developing your company's brand positioning: 
Determine brand core attributes
Find out what are the key things that make your brand's product or service unique, different and why someone should buy it. This should include the following:
–    What your unique value proposition is
–    Who your competitors are and why you are better
–     Who or what's behind your name
Identify your target customer
Recognize who that is in understanding your brand's value and need including the following:
–     Who they are? (Key demographics profile)
–     The main reasons why they are inspired to like your product or service
–     What they say about your brand that identifies your value
Recognize your brand's product or service usage
 This includes how customers would use your brand's products or services to better understand their needs including:
–    The occasions that customers appreciate it most
–    If there is a favorite in the selection of products or services
Here are a couple of examples of brand positioning slogans for small businesses based on this process:
Barocci Motor Group is a pre-owned high-end luxury auto dealer that have the selections and are able to deliver to customers what they want, like and deserve in the world's most sought after luxury vehicles.
"Luxury You Demand."
Golnazar Gourmet Ice Cream supports the history of the founder's recipes in recognizing unique ingredients that makes the product special and speaks to those who want something special.
In each of these cases there is a strong point being made about the brand positioning that is undeniable based on the products and services they represent. This is important because it helps potential customers to want to try them.
Steve Climons i
s Brand Developer of Crossover Creative, a results-driven, award-winning marketing and advertising consultancy. Schedule a Call. He can be reached at 
[email protected]