GOOD MARKETING MESSAGES TODAY IS BEING AT THE RIGHT PLACE AT THE RIGHT TIME AND BEING A NO-BRAINER.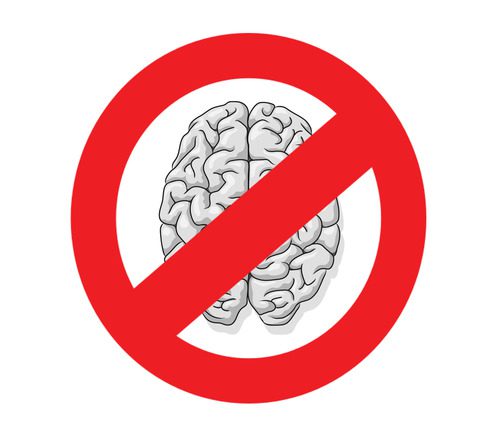 As much as I appreciate marketing messages in advertising that entertain and make you think, today it's their context that can make them the most effective. What I mean by effective is that you act or respond to the messages based on the circumstances and situation in which you receive them.
Our behavior today from lifestyle habits through online and offline media channels provide opportunities with the right offer to act on a marketing message. But the right offer has to be a no-brainer. We can be intrigued by something, which I believe happens when an ad is appealing and gets our interest, but to close the deal and get someone to act, it has to truly affect who's in control.
Being in control is very apparent today because we, through the internet and social media channels, are in control of what we are interested in, care about, and want to share.  To be a part of this controlled environment a marketer's brand and product message has to be in context with the controller.
The following are examples of marketing messages being in context with today's controller:
1)    Content- This is a major area because of what we are interested in and why we peruse and surf the internet. If you can provide good content information on what someone is interested in with an offer they can't refuse because of its context within the information it becomes a no-brainer.
2)    OOH & POS- Out-of-home media such as billboard messages and transit on sides of buses can be very effective for not only directional reasons and knowing about a new product or upcoming event but with web address and Quick Response (QR) codes for connecting offers.  Point of Sale is still one of the original and most effective messaging in context for impulse buying.
3)    Mobile- With the progress of the smart phone, the mobile media channel has taken the place of a laptop computer.  The advantage of this context is you have someone on the go out there with more new apps in their hands now ready to find out about and take advantage of offers.
4)    Radio & Video- Radio like OOH and POS canput one in context as a constant reminder of a location or event to get an offer but it also has a listener base to personally share things digitally through web and email. Video like TV ads get considerable attention because of the engaging action of the medium for content and offer which can be informative and entertaining to share.
So when you are embarking on your next marketing campaign don't forget about the context in which someone will receive its messages. It may very well make the difference in your response and success.
Steve Climons i
s Chief Brand Developer of Crossover Creative, a results-driven, award-winning marketing and advertising consultancy, and can be reached at 
[email protected]